Our Spaces
Virtual Offices
A virtual office provides the prestige of a cork city address, telephone number or call answering without the costs of renting an office.
Serviced Offices
A serviced office puts your focus back on your business, not on running your office - leave that to us.
Commercial Space
Penrose Wharf offers a total of 10,000sq m in lettable space that can be configured to suit your long term business property needs – right in the heart of the city.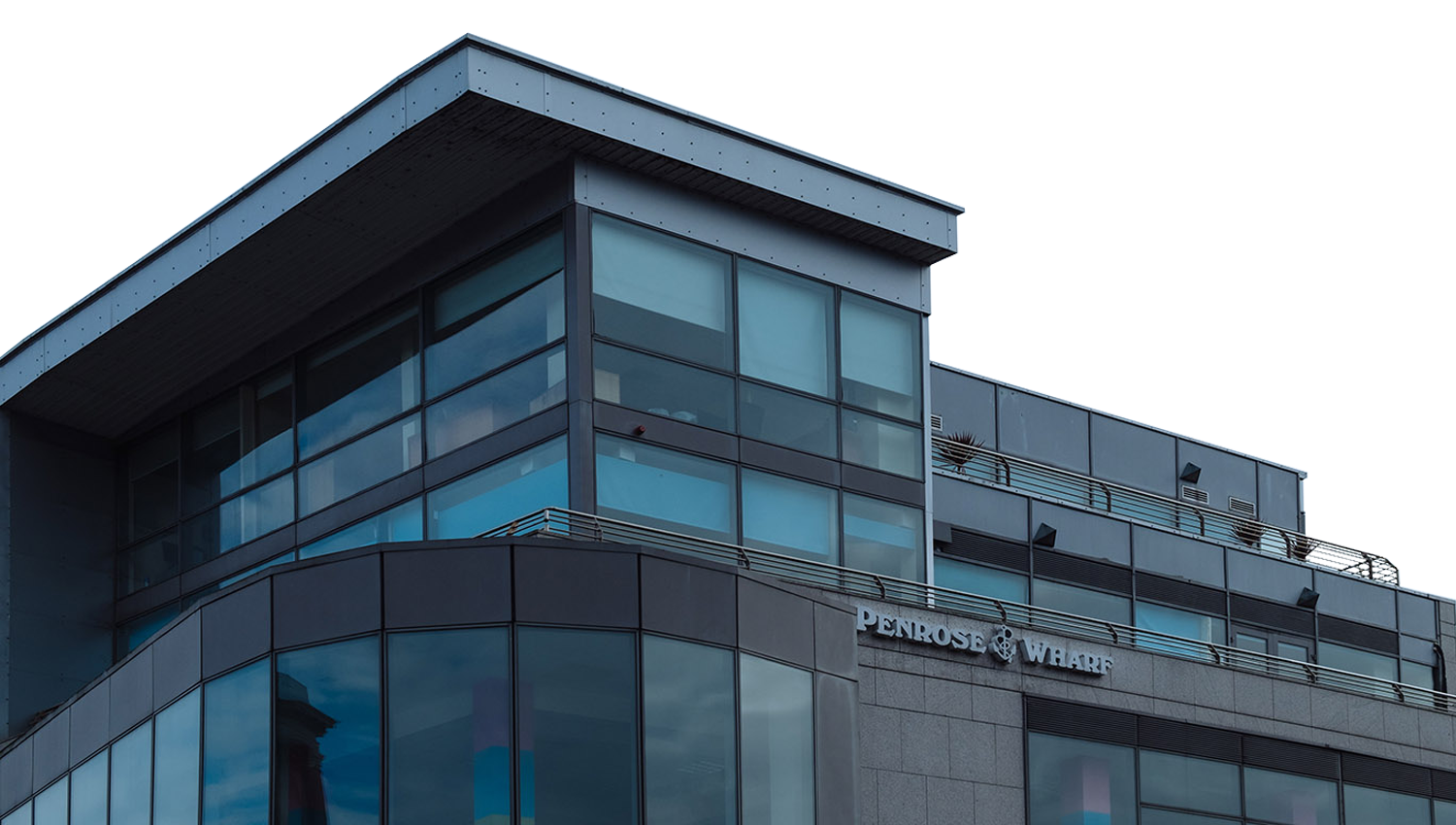 About Penrose Wharf
Penrose Wharf offers a variety of flexible rental options in the heart of Cork City. Our prime location and range of services make our complex attractive to many types of businesses and organisations. We are 100% Irish owned and run, and we strive to offer a friendly approach to quality accommodation.
Get in contact with us to discuss how we can meet your office space needs
Main Features
First Class Facilities
Located in the heart of Cork City and benefitting from all it's immediate amenities, Penrose Wharf features a 100 space customer car park and recently upgraded common areas. Owner occupied with staff on site every day to ensure everything runs smoothly outside your door.
Visibility and Convenience
Penrose Wharf's retail and commercial premises to let are ideally located within the city centre, providing your business with maximum exposure. Situated only minutes away from Kent Train Station, Parnell Bus Station, and Patrick's Street, our properties offer exceptional visibility, with up to 40,000 passers-by each day. Your customers will enjoy the convenience of our retail units to let, and the accessibility of both our Ship Street and Penrose Quay entrances.
Not Just Offices
Recently, a range of health and lifestyle services have been incorporated into the tenant mix to facilitate the large numbers of office staff in the complex. These include a physiotherapist, gym, pilates studio, yoga classes, flotation chambers, hairdressers and beauty therapists. The proximity to the Victorian Quarter, MacCurtain Street, the up and coming food quarter of Cork City gives a wealth of options for lunchtimes and off site meetings.
Best in Service
Our tenants expect the most from their rentals, and that's why we offer an array of helpful services. There's access to WiFi throughout the complex, accessible to all occupants and visitors. Penrose Wharf's location offers excellent data infrastructure and redundancy. The high levels of uninterrupted service speak for themselves, and prove that Penrose Wharf has been, and will continue to be, at the forefront of great performance.
Looking for an on street presence or large office in Cork's Victorian Quarter? Thompson House has what you need.
Contact US
Penrose Wharf Reception Unit 14 Penrose Wharf Cork
021 486 1300
(Mon - Fri 9am to 5.15pm)
021 486 1327
(Out of hours)
WITH OVER 100 COMMERCIAL UNITS AND 100 CUSTOMER CAR PARKING SPACES FOR YOUR CUSTOMERS, WE'LL HAVE A SPACE THAT WORKS FOR YOU.